About
Bestco
Bestco Construction is a family owned and operated General Construction firm. Bestco Construction was incorporated in 1987, and began operation in February 1987 from a small office in the East End industrial core of The City of Hamilton. We provide project management, design build, demolition, alteration, addition and new construction services. Bestco Construction - has been involved in various projects over the years, ranging from small office renovations to multi-million dollar projects. 
Why
Bestco
Our staff is committed to ensuring that the finished product meets your expectations, your budget and your schedule. 
Schedule
Through scheduling, planning and control we will achieve the overall project objectives. Carefully planning a detailed course of action and resource allocation is established to our detailed construction schedule. Through control we measure performance in relation to the plan and correct any deviations from it.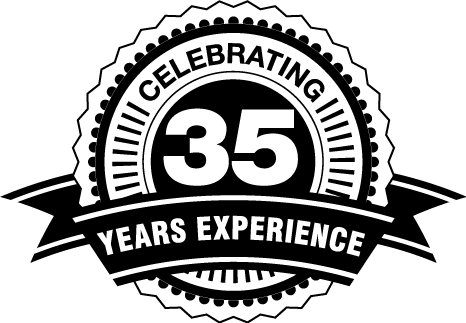 From 1998 until April 30, 2010 I was employed by the Grand Erie District School Board as Assistant Manager Capital Projects and during that time had the opportunity to work with Bestco Construction (2005) Ltd on several renovations, additions and new school projects. I found the staff to be very attentive, understanding and concerned with our program needs, schedule and budget. The projects were always opened on schedule and within budget In my current position as Manager Capital Projects – Facilities Management for the Hamilton-Wentworth District School Board I would have no hesitation in recommending Bestco Construction (2005) Ltd for future projects at this Board. Yours truly'
I am very pleased to provide a letter of reference for the general contractor firm of Bestco Construction. Over the past few years they have completed numerous projects at McMaster University with a high degree of professionalism and integrity. Projects include: Renovations to Lab spaces Renovation of the Anatomy/ Surgical skills lab They have successfully delivered these projects on time and on budget meeting or exceeding the requirements of the clients. All of their work has been completed in a safe and competent manner. The staff at Bestco are a pleasure to work with and I would not hesitate to recommend them to anyone. Yours Sincerely,
I have had the opportunity this year, in my role as Project Manager for the Recreation Department at The City of Hamilton, to work with Bestco Construction Ltd. on the Inch Park Arena Retrofit and Outdoor Pool Reconstruction. This $3.5 million project involved the replacement of the arena's refrigeration system, interior renovations to the arena and the complete demolition and reconstruction of the outdoor pool. As an Infrastructure Stimulus Project, Inch Park was under tight timelines for completion and Bestco Ltd. was able to meet our deadlines within budget. The team at Bestco Ltd. was very courteous and professional and worked closely with the Recreation Department and arena staff to have the arena facility ready for patrons. All members of the Bestco Ltd. team were proactive in their problem solving and were accommodating to any owner initiated changes. I would highly recommend Bestco Construction Ltd as General Contractors. Their skills, expertise and professionalism greatly contributed to a successful project. Sincerely,
Dear Mr. Cotiga, I am writing this letter to thank you and your company, Bestco Construction Ltd, for the job well done on the retrofits to the Chedoke Twin Pad Arena in Ancaster ON completed during the summer of 2010. Throughout the project your team was dedicated to constructing a top quality product while strictly adhering to the schedule and budget goals. I found all of Bestco's staff to be friendly, enthusiastic and proud of the work undertaken. Over the course of construction your team overcame several obstacles and provided robust solutions whenever needed. I was very impressed with your team-centered philosophy and felt that we were partners throughout the job rather than adversaries as is so often the case when engineers and trades people work together. Again, I would like to express my gratitude for the hard work and professionalism demonstrated during this project. I would not hesitate to refer Bestco to other organizations who are in need of a high calibre contractor. Wish you continued success Sincerely,
I am very pleased to write this letter regarding the General Contracting firm of Bestco Construction Ltd. Bestco has been the General Contractor or construction manager for many of our projects including the following: Renovation of École Ste-Marie, Oakville Renovation of Mount Hope School, Mount Hope Renovation of Lockhart School, Burlington Renovation of Orchard Park School, St. Catharines Renovation of Collège des Grands Lacs, Hamilton Renovation to St. Thomas Aquinas School, Hamilton Addition and Renovations to Sacred Heart Elementary School Sir Wilfrid Laurier Recreation Centre Renovations, Hamilton City of Hamilton Public Health Office Relocation Hamilton Convention Centre Barrier-Free Washroom Renovations (3 levels) Several projects for McMaster University Through those projects, Bestco has demonstrated their superior organization skills in the coordination of their sub-contractors and have provided an excellent quality of work from their own forces. They have been able to meet the client's deadline, have provided fair pricing for the changes in scope of work and have delivered the buildings with few deficiencies, which were promptly corrected. It is without hesitation that I am providing this letter of recommendation. I would be pleased to answer any questions from any perspective concerning Bestco Construction Ltd. Yours sincerely,
It is with confidence that we write this letter on behalf of Bestco Construction Corp., recommending their services and ability to act as General Contractor on a wide variety of projects. Bestco Construction Corp. has been pre-qualified to bid, and been successful in working with us on some of our projects. Bestco consistently provided professional services in a co-operative and experienced manner. They showed leadership and initiative, and conducted themselves respectfully amongst the many other groups and individuals involved. It has been a great please to work with Bestco, and we believe that they would be a valuable asset to any team or project. Yours truly,